Ebook
Want Faster Insights? A Cloud Data Warehouse Delivers
5 Ways to Gain More Value from Your Business Data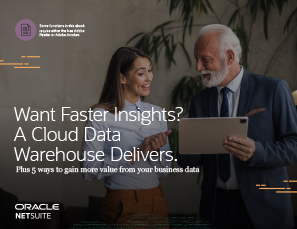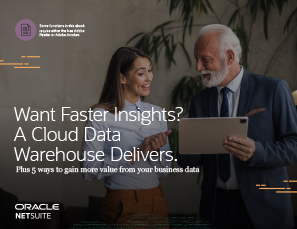 Business data holds the potential to build efficient, productive operations and to build competitive advantage through unique insights into the customer, competitors and market.
But data can quickly become too much of a good thing by its volume, velocity and variety. The way a business manages data can either overcome these challenges for better, faster decision-making; or it can block access, compromise reporting quality, and slow the business down.
Learn how a cloud data warehouse simplifies data management and efficiently converts disorganized data into a refined asset available to all areas of the business.